Guess what mummy & daddy,
When you were finally out of sight,
I told my angel,
The time is just right.


Guess what mummy & daddy,
When you still didn't know I was gone,
My angel put his hand in mine,
And I was no longer stiff or sick,I felt so happy & fine.


Guess what mummy & daddy,
When the hospital called, I saw you crying from above.
I saw daddy & how scared he was,
And I knew how much I was loved.


Guess what mummy & daddy,
On the way to the hospital I heard you pray,
Don't let them bring me back,
I know you don't want God to take me away.


Guess what mummy & daddy,
I saw you walk into the room,and ask is she gone.
I saw the look on your face when the doctor said yes!
It looked like you'd never go on.


Guess what mummy & daddy,
I saw you holding me tight.
I kissed you good-bye with my love,
And tried to tell you I was alright.


Guess what mummy & daddy,
There's no more pain,
You can go on with your life,
And not feel so drained.


Guess what mummy & daddy,
I'll watch you all your days through.
And be like your guardian angel,
Just because, I LOVE YOU!!



I'll Hold You in Heaven


From the very beginning I loved you,
As I made plans to hold you and rock you:
You were tiny and helpless as you lay in my womb,
But something went wrong and soon you were gone;
My young heart was broken, my tears fell like rain,
I'd never known such heartache and pain.


I wonder who you look like, me or your dad,
Do you have my smile and his eyes?
Would you have been big and tall or tiny and small?
We had dreams for you that reached to the skies.
It was so long ago and I still miss you so,
Thanks to Jesus, I'll see you in heaven.


I'll hold you in heaven someday,
When my trials on earth pass away;
The angels have rocked you, the Father watches over you,
I know you're waiting for me;
I never could hold you everyday
But I'll hold you forver in heaven someday.

Made with love by Christine Ragle - Angel Hendryx's Mommy
Daddy's little girl

Don't cry for me Daddy
I am right here
Although you can't see me
I see your tears
I visit you often
Go to work with you each day
And when it's time to close your eyes
On your pillows where I lay
I hold your hand and stroke your hair
And whisper in your ear
If you're sad today Daddy
Remember I am here

God took me home
This we know is true
But you will always be my Daddy
Even though I'm not with you
I am Daddy's little girl
We will never be apart
For every time you think of me
Please know I'm in your heart.
I Love you Daddy!
You're Baby Girl Nevaeh xoxo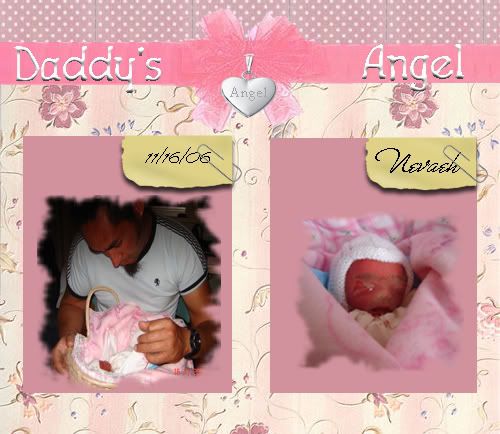 Made with love by Lacey Harris-Willoby - Angel Landan's Mama
This is Mummy's tattoo

From the top -
The first symbol resembles your sister, Toni.
The second symbol resembles your brother, Tyler.
The third symbol resembles you, Nevaeh.
And the fourth symbol resembles, LOVE WITH ALL MY HEART!!!

It says- TIAO (look at, gaze at, scan)
TAI (great, exaulted, superior, big)
NING (repose, serenity, peace, peaceful)
AI (love with all my heart)


16th November 2007- Your 1st brithday/memorial xo

And I got this one on my inner arm on your first birthday

Your name with a frangipani flower as they're so sweet and smell so beautiful just like you my princess!!!
The flicks represents your pretty angel wings xo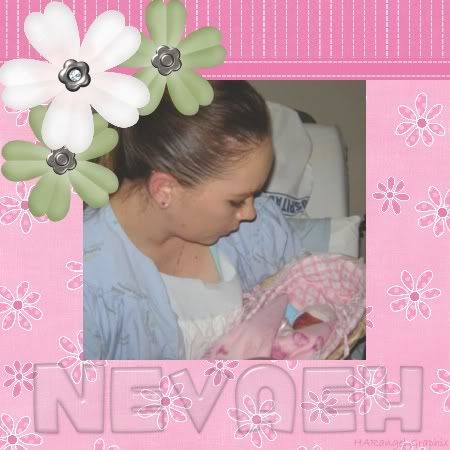 Made with love by our special friend




Christine Ragle - Angel Hendryx's mommy



Thank you so very much for these wonderful pictures another wonderful woman and mommy. We love them xoxo



Don't Mourn For Me Mummy
Mummy, please don't mourn for me;
I'm still here, though you don't see.
I'm right by your side, each night and day
and within your heart I long to stay.
My body is gone but I'm always near.
I'm everything you feel, see or hear.
My spirit is free, but I'll never depart
as long as you keep me alive in your heart.
I'll never wander out of your sight
I'm the brightest star on a summer night.
I'll never be beyond your reach
I'm the warm moist sand when you're at the beach.
I'm the colorful leaves when fall comes around,
And the pure white snow that blankets the ground.
I'm the beautiful flowers of which you're so fond--
The clear cool water in a quiet pond.
I'm the first bright blossom you'll see in the spring;
the first warm raindrop that April will bring.
I'm the first ray of light when the sun starts to shine,
and you'll see that the face in the moon is mine.
When you start thinking there's no one to love you,
you can talk to me through the Lord above you.
I'll whisper my answer through the leaves on the trees,
and you'll feel my presence in the soft summer breeze.
I'm the hot salty tears that flow when you weep
and the beautiful dreams that come while you sleep.
I'm the smile you see on a baby's face. Just look for me, Mummy,
I'm everywhere!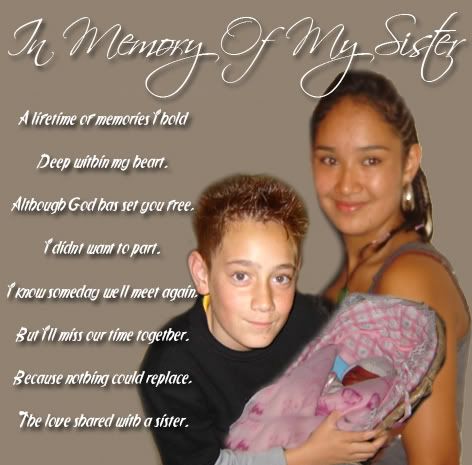 Made with love by Lacey Harris-Willoby - Angel Landan's Mama

NEVAEH'S PRAYER

Written with love from your big sister Toni xoxo



Alas you have gone
To the great darkness to the never ending light
To the next realm
Farewell for now my sister
We will be together again
You are an angel sent to your family forever
This is a prayer for you to protect us
In this time of sadness, darkness and happiness
Know that our love for you is never ending
As my sister
This is our wish, for we are reaching out to you at this time
Give us the strength to face all the trials we will have to face
Take care of us, your family
and those to who are sick, hurt or sad
This our prayer for you Nevaeh at this time
Bless you forever



Amen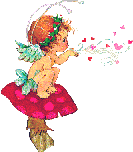 NEVAEH'S SONG

Written with love from your big sister Toni xoxo



Sister I'm missing you
What did I do to deserve this
I didn't even get one last kiss from you, oh sister!
God took your love from me
You needed to be an angel so it seems...
I need to feel you here beside me
I need to feel you hugging me
I need to feel you holding me
I need to feel your touch
cause I miss your love so much and
I need you here with me
Why did he take you away, from me?!...





Chorus


I just don't know what to do with myself
I can't stand looking at those pictures on the shelf
knowing that I will never have you in my arms again
There's just one thing I want to know,
Why would God want to hurt me so?
Does he know how much it hurts to be missing you
Nevaeh we're missing you
Sister we're missing you
I love you, Oh god dam it
I love you why did he take you away?
Love me because I love you so
I miss you so much sister
I just cant go on sister.....



It's hard for me to tell you I love you
as I'm standing over your grave and I know
I'll never hear your voice again, why did you leave me?!
Why couldn't you just stay
Because my world is nothing without you
Now I don't know what to do with myself
I would of given you anything just to make you happy
Just to hear you say that you love me one time
I'd go to hell and back over and over again
Just to prove to you how much I need you here
There's nothing that I wouldn't do
I'd cry for you, I'd lie for you
and there's no doubt that if I could take your place
in heaven I would die for you
Cause I would rather give up my life than
to see tears in mum's eyes, I cant stand to see her cry!



(Chorus)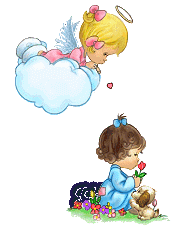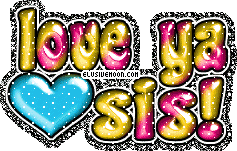 Precious, tiny, sweet little one
You will always be to me
So perfect, pure, and innocent
Just as you were meant to be.


We dreamed of you and your life
And all that it would be
We waited and longed for you to come
And join our family.



We never had the chance to play,
To laugh, to rock, to wiggle.
We long to hold you, touch you now
And listen to you giggle.



I'll always be your mummy.
He'll always be your daddy.
You'll always be our child,
The child we never had

But now you're gone...but yet you're here.
We'll sense you everywhere.
You are our sorrow and our joy.
There's love in every tear.

Just know our love goes deep and strong.
We'll forget you never
The child we had, but never had,
And yet will have forever.

The Cord


We are connected,
My child and I, by
An invisible cord
Not seen by the eye.
It's not like the cord
That connects us 'til birth
This cord can't been seen
By any on Earth.
This cord does it's work
Right from the start.
It binds us together
Attached to my heart.
I know that it's there
Though no one can see
The invisible cord
From my child to me.
The strength of this cord
Is hard to describe.
It can't be destroyed
It can't be denied.
It's stronger than any cord
Man could create
It withstands the test
Can hold any weight.
And though you are gone,
Though you're not here with me,
The cord is still there
But no one can see.
It pulls at my heart
I am bruised...I am sore,
But this cord is my lifeline
As never before.
I am thankful that God
Connects us this way
A mother and child
Death can't take it away!
Survivor
My Mummy is a survivor,
or so I've heard it said.
But I can hear her crying at night
when all others are in bed.

I watch her lay awake at night
and go to hold her hand.
She doesn't know I'm with her
to help her understand.

But like the sands on the beach
that never wash away...
I watch over my surviving mum,
who thinks of me each day.

She wears a smile for others...
a smile of disguise!
But through Heaven's door I see
tears flowing from her eyes.

My mum tries to cope with death
to keep my memory alive.
But anyone who knows her knows
it is her way to survive.

As I watch over my surviving mum
through Heaven's open door...
I try to tell her that angels
protect me forevermore.

I know that doesn't help her...
or ease the burden she bears.
So if you get a chance, go visit her...
and show her that you care.

For no matter what she says...
no matter what she feels.
My surviving mummy has a broken heart
that time won't ever heal.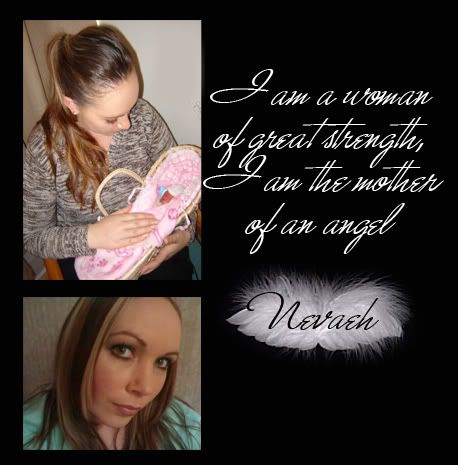 Made with love by Lacey Harris-Willoby - Angel Landan's Mama


Hi Daddy
Hi Daddy, its me,
Your baby girl in the sky.
Won't you tell me Daddy, Why does my mummy cry?
Doesnt she know I'm happy here,
Heaven's a beautiful place
Oh, how it hurts me, Daddy
To see tears streaming down Mummy's face.
Daddy, tell her I'm much better here,
Jesus fixed my heart.
But when I see mummy crying,
It just about tears it apart.
I know it hurt you both, Daddy,
When Jesus took me away.
But you and mummy remember,
We'll be together again someday.
I can't wait to hug you,
I never got the chance before.
When its time for you to come,
I'll be waiting at heavens door.
Then you'll both understand,
Jesus knew where I needed to be.
What a marvelous place to live,
Just wait and you both shall see.
Please let my Mummy know,
Daddy, That I heard every word she said.
And I remember her softly kissing me
As I lay cuddled in her arms.
Just one more thing Daddy, Before I have to go,
I love you both very much And just wanted you to know.
Here's your little Neo pets for you to play with...



Here's your Disney friends to play with...

An angel never dies
Don't let them say I wasn't born
That something stopped my heart
I felt each tender squeeze you gave,
I've loved you from the start.
Although my body cant hold.
It doesn't mean I am gone,
This world was worthy, not, of me,
God chose that I move on.
I know the pain that drowns your soul,
What you are forced to face,
You have my word, I'll fill your arms,
Someday we will embrace.
You'll hear that it was "meant to be,
God doesn't make mistakes",
But that wont soften your worst blow,
Or make your heart not ache.
I'm watching over all you ,
Another child you'll bear,
Believe me when I say to you,
That "I am always there".
There'll come a time, I promise you,
When you will hold my hand,
Stroke my face and kiss my lips,
And then you'll understand.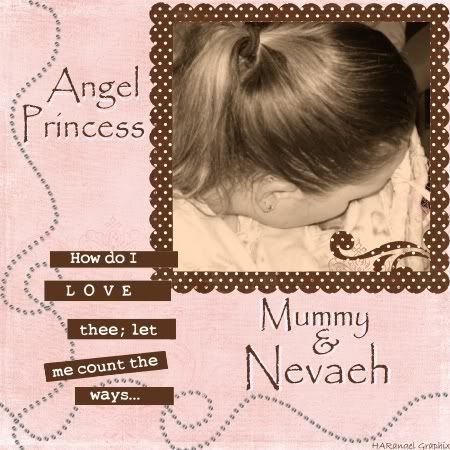 Made with love by Christine Ragle - Hendryx's Mommy




Don't Tell Me


Please don't tell me you know how I feel,
Unless you have lost your child too,
Please don't tell me my broken heart will heal,
Because that is just not true,
Please don't tell me my daughter is in a better place,
Though it is true, I want her here with me,
Don't tell me someday I'll hear her voice, see her face,
Beyond today I cannot see,
Don't tell me it is time to move on,
Because I cannot,
Don't tell me to face the fact she is gone,
Because denial is something I can't stop,
Don't tell me to be thankful for the time I had,
Because I wanted more,
Don't tell me when I am my old self you will be glad,
I'll never be as I was before,
What you can tell me is you will be here for me,
That you will listen when I talk of my child,
You can share with me my precious memories,
You can even cry with me for a while,
And please don't hesitate to say her name,
Because it is something I long to hear everyday,
Friend please realize that I can never be the same,
But if you stand by me, you may like the
new person I become someday.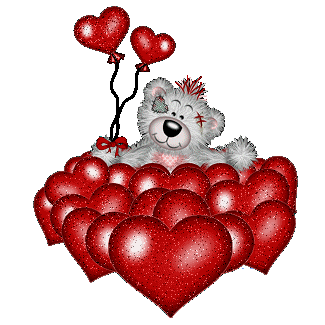 We love and miss you so much my baby girl. The pain and sorrow of your loss is still so raw but I continue on knowing your with me always. I have learnt so much from losing you (only in body form), my daughter, my blood, my greatest & truest love, my never ending soul. I have learnt that I don't need to get over it that I just have to live with it, I will never get over it and nor should I ever have to. It has made me feel so much understanding and compassion towards other families that have gone through the loss of someone they loved so dearly. I had always understood how people would of felt but now it's just so much more clearer now. Families that have gone through heartache after heartache, it's not fair but it happens to the best of people unfortunately no one is immune to tragedy and heartache.... You have made mummy an even stronger person than I thought I could ever be. A strength that I thought didn't exist. You have changed my life forever. You may have only been in mummy's life for a brief moment but that brief moment was a lifetime to me. The short time that you were apart of mummy was better than you never been apart of mummy at all. I would go through all of that heartache, pain and sorrow 1,000 times over again just have that brief moment with you. You have been the greatest teacher to mummy, even though you never spoke to me, you spoke volumes without even speaking. You came to us for a reason, to teach me and make mummy stronger, and more importantly you came to me to be my daughter forever. Thursday must of been your day, we found out we were pregnant with you on Thursday, that something was wrong with you on Thursday, gave birth to you on Thursday and I also started this memorial site on a Thursday. I keep you alive by always remembering you, talking about you, keeping your photo's and teddies up, lighting your candles, sleeping with your blankie (the teddies & blankie you were cremated with I had got two of each for us to keep once you were gone) and things like that. Always thinking of you my baby girl. Love always, forever & eternity, Mummy xoxoxoxo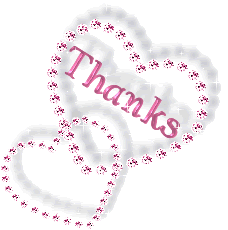 Thank you to anyone who has taken the time to read this special memorial website to our precious angel baby girl, Nevaeh.
Its a very strange way to feel closer to your passed loved one but it actually does make you feel closer. Please light a candle for our little girl, it truly means alot.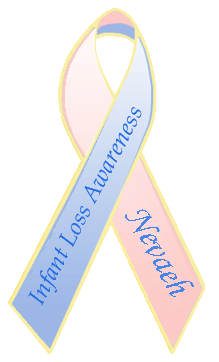 Please visit baby Angel's site by clicking on her pretty picture


Just a special thank you to Angel's mommy, Alisha for been a wonderful friend. Thanks to our very special angel's we have a special friendship now... Love you both so very much xoxo
Please visit Angel Hendryx's site by clicking on his beautiful picture

Please visit Angel Landan's site by clicking on his beautiful picture
Thank you to Kyle
's mummy Carrie for
awarding this award to Nevaeh.
Such a beautiful little angel Kyle is xxoo
Please visit Kyle's site by clicking on the award

Baby Jayden Weekes Mckie xo

Baby Vanessa Barnai xo

Baby Angel Amelia xo
Baby Tyler James xo
Baby Ariana Celeste xo
Baby Kayleigh Erceg xo
Baby Max Baldwin xo
Angel's Hope and Noah xo